Click here for the german version of this post!
I also fell into the trap and let myself be seduced by all the shiny stainless steel boxes and straws offered in ZeroWaste stores and bought several of those ZeroWaste products. But to start the ZeroWaste process, you don't need anything except a positive mindset and attitude that you want to change something in the first place.
If you want to start with ZeroWaste or just waste reduction at home and more sustainability, first use the things you already have. Here it should be clear that the "ZeroWaste" products have to be produced, packaged and transported as well and therefore also use up resources. So it is generally more sustainable to use what has already been produced and what you already have at home. If you need something special, it is worth looking for second hand, borrowing it or asking friends and family.
So let's look at the most common things that many people buy at the beginning of their ZeroWaste journey:
Fabric bags: Probably you already have some bags, backpacks or something similar at home. Use them until they are no longer functional.
Producebags: Many buy special bags for purchasing fruit and vegetables as well as dry goods. Here you can also just take the bigger bags you have or make your own out of old T-shirts. I have linked the instructions here (still in German)!
Straws: The stainless steel straw is still one of the funniest ZeroWaste items of mine and is always a conversation starter, so I still like it. However, I have rarely used it for its actual purpose, drinking liquids. It's much easier to consume drinks without straws or opt for beverages that don't need straws.
Spork/Bamboo cutlery for on the go: At the beginning I had also thought about buying a spoon-fork-blade combination (Spork) or bamboo cutlery, but finally I decided to use the normal cutlery from home. Now I always have it in my bag. It's a bit heavier, but ultimately cheaper and I didn't have to buy anything new.
Special body soap: normal soap will do 😉
Toothpaste tablets and mouthwash: The cheaper option is to make them yourself. You can find my recipes for them here (also still in German).
Glass/stainless steel containers: I also bought fancy containers at the beginning and sorted out my old Tupperware. It would have been more resource-saving to use the containers I already had at home. Additionally I use the jars that accumulate when I buy products that come in glass containers (tomato sauce, corn, milk, yoghurt, beans etc.). These can be used for transporting food to work or university, as containers for liquid or dry goods from the unpacked shop and much more. It is not necessary to buy special jars. If the aesthetic aspect is especially important: the stickers on the jars and bottles go down well with sodium bicarbonate and water.
Stainless steel bottle: if I am honest, I need these quite often in their form, since mine works both as a thermos bottle and water bottle. In general I think it makes more sense to use a bottle that you already have at home. Here you could also use old milk bottles, jars, beer bottles with tilt caps or something similar.
By the way, I talked about this topic in the podcast "Hör mal wer die Welt verändert" with two UBRM students Caro and Anna and with Vivi from ZeroWasteVienna. There you'll also find more tips! You can also listen to the podcast on Spotify and ITunes. The podcast is in German.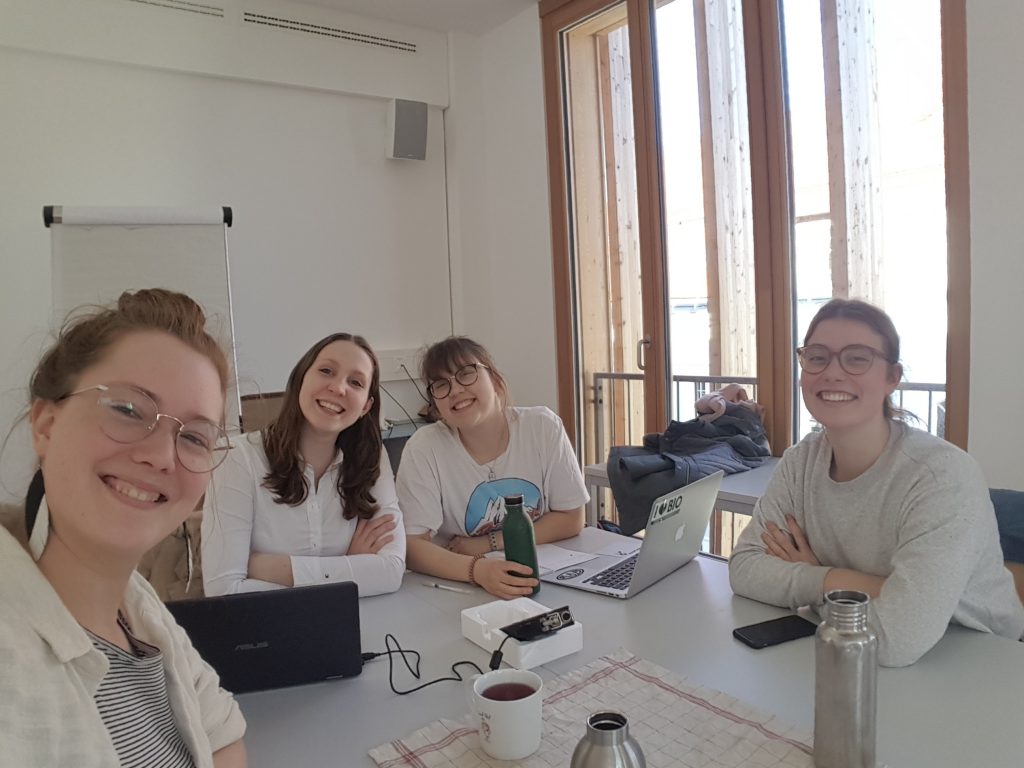 So don't let yourself be discouraged by perfect instagram images. First, think about what works best for you, what you really need, what you already have at home and whether you want to afford new items or not
What other typical ZeroWaste products come to mind that you don't necessarily have to buy right away? Write it down in the comments!
Lots of Love,
Marolena 😉
---
*Disclaimer: unpaid advertisement – linked sites